Want to volunteer with this charity?
When this charity has active volunteer opportunities, you will see them listed below.
When you 'view details', you will learn everything you need to know about that opportunity, and you can register to volunteer, if you haven't already, or sign-in to your volunteer dashboard to apply for that opportunity.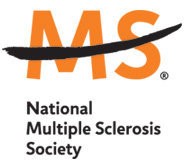 National Multiple Sclerosis Society- Mid America
2020 W 89th St, Leawood KS 66206, Johnson County
About Us
The National Multiple Sclerosis Society exists because there are people with MS. Our vision is a world free of MS. Everything we do is focused so that people affected by MS can live their best lives as we stop MS in its tracks, restore what has been lost and end MS forever. We are more than an organization. We are a movement. United in our collective power to do something about MS now and end this disease forever. The gathering place for people with MS, their family and loved ones, healthcare providers, volunteers, donors, fundraisers, advocates, community leaders and all those that seek a world free of MS. A place to connect and take action. In order to change the world, we mobilize all possible human and financial resources to achieve results.