Want to volunteer with this charity?
When this charity has active volunteer opportunities, you will see them listed below.
When you 'view details', you will learn everything you need to know about that opportunity, and you can register to volunteer, if you haven't already, or sign-in to your volunteer dashboard to apply for that opportunity.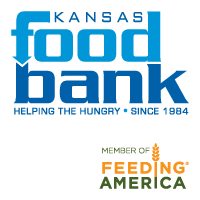 Kansas Food Bank
1919 E Douglas, Wichita KS 67211, Sedgwick County
About Us
The Kansas Food Bank mission is to provide comprehensive and compassionate HungerCare whenever and wherever it is needed to safeguard the health, well-being and productivity of food-insecure Kansas families and their children, as well as senior citizens, the homeless and the chronically ill and impoverished among us.