Want to volunteer with this charity?
When this charity has active volunteer opportunities, you will see them listed below.
When you 'view details', you will learn everything you need to know about that opportunity, and you can register to volunteer, if you haven't already, or sign-in to your volunteer dashboard to apply for that opportunity.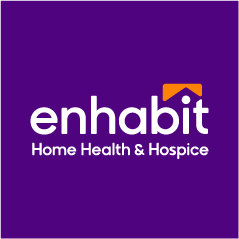 Enhabit Health Hospice
14833 W. 95th Street, Lenexa KS 66215-5220, Johnson County
About Us
Mission statement At Ehbait Home Health & Hospice, we believe hospice is not a place, but rather a philosophy of care. Our goal is to bring dignity and comfort home by offering compassionate care to patients and their families during the final stages of life.
Volunteer Opportunities