Want to volunteer with this charity?
When this charity has active volunteer opportunities, you will see them listed below.
When you 'view details', you will learn everything you need to know about that opportunity, and you can register to volunteer, if you haven't already, or sign-in to your volunteer dashboard to apply for that opportunity.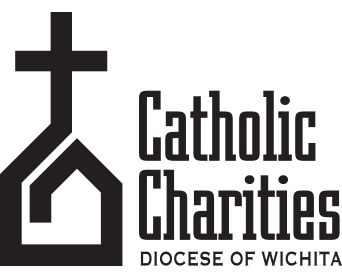 Catholic Charities, Inc.
437 North Topeka Street, Wichita KS 67202, Sedgwick County
About Us
The mission of Catholic Charities is to alleviate poverty and build strong families in the Wichita community. Our services include Family Stabilization programs & Family Strengthening programs. These include our Food Pantry, our Emergency Shelter for Homeless Families, our Domestic Violence Shelter for children & women, our Adult Day Care Services; Foster Grandparents for special needs children; affordable Counseling, Adoption and Marriage Preservation Services; and targeted case management for individuals and families in need of referrals to community health, employment, housing and educational services. Approximately 25,000 low-income individuals are helped each year, with one out of three being a child under the age of 18.