Want to volunteer with this charity?
When this charity has active volunteer opportunities, you will see them listed below.
When you 'view details', you will learn everything you need to know about that opportunity, and you can register to volunteer, if you haven't already, or sign-in to your volunteer dashboard to apply for that opportunity.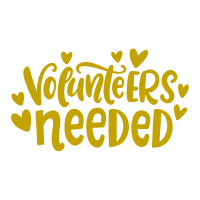 Enhabit Health and Hospice
8201 E 34th St Circle Bldg 1500, Wichita KS 67226, Sedgwick County
About Us
Become a hospice volunteer in the Wichita & surrounding areas. As one of the nation's largest hospice providers, Enhabit is focused on providing dignity and comfort to patients at the end of life. Hospice is more than just symptom and pain management; it is a philosophy of care designed to treat every physical, spiritual and emotional need of a patient and their loved ones. One of the ways we are able to provide such comprehensive care is through our hospice volunteers. Volunteers are required by Medicare to be part of the hospice care team with the goal of offering specialized skills and support outside of the clinical team. Volunteers ensure that the patient and family's needs are met through companionship, assisting with everyday tasks and providing respite time to a patient's caregivers. If you want to make an impact and feel a calling to connect with others, we encourage you to join our team of compassionate volunteers today. What do hospice volunteers do? Visit with patients in their home setting Provide companionship by listening to patients' stories and engaging in their interests Help our hospice team understand the needs of the patient and family Provide respite time for the patient's primary caregiver Sit with patients and loved ones in the last 24 or 48 hours of life Assist branch offices with administrative duties Remote Administrative Opportunities Legacy Projects Specialized volunteer services Honoring our veterans Veteran volunteers provide specialized support and compassion to other veterans at the end of life. Bereavement support Bereavement volunteers are trained to provide ongoing check-in calls with family members up to 13 months after the loss of a patient. Paws for Comfort Volunteers and their therapy dogs provide emotional support for patients through our "Paws for Comfort" program.
Volunteer Opportunities